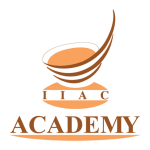 Espresso is one of the ambassadors of Made in Italy in the world. The Italian National Espresso Institute was created to certify authentic Italian espresso coffee and to protect it from imitations and bad preparations.
The M1 – Espresso Italiano Tasting course for the Coffee Taster license is the first of two modules that allow you to obtain the title of Qualified Operator to serve the Certified Italian Espresso.
---
The theory concerns:
the tasting of the espresso: the purposes, the environmental and psychophysical conditions of the taster and the tools used
the judgment of the sense organs: the appearance, the aromatic profile, the taste;
the tasting sheet: what it is and how to use it;
the geography of production and consumption, the cultivation and processing methods of coffee, the roasting and the chemical and organoleptic modifications it entails, the packaging systems and their influence on the conservation of aromas, the type of blend and the impact on quality of the cup;
the grinder-doser and the espresso machine: constitution, types, choice, use and maintenance to always obtain a perfect espresso. Rules and methods for consistently obtaining excellent coffee.
The tasting regards the application of the tasting method to a series of didactic espresso coffee composed of some quality models, elaborations with pure Arabica and Robusta, samples with evident anomalies in the green coffee production cycle, the roasting process and / or conservation and / or deriving from bad preparation (grinding and extraction errors).