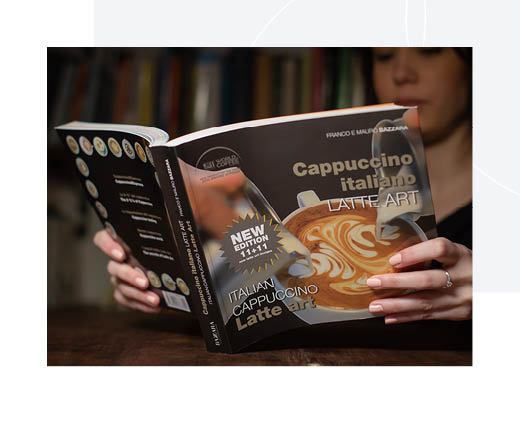 Italian Cappuccino. Latte Art
The book is a bilingual Italian-English manual, dedicated to the science of cappuccino, in which the 5 "L" of the cappuccino were minted for the first time. In addition to the 111 Latte Art drawing tutorials from the previous edition, 11 new Latte Art decorations and a chapter dedicated to 3D Cappuccino have been added to the 2015 edition.
The volume was conceived as a popular text, but with many technical contents, which not only presents the fundamental rules for the correct preparation and tasting of cappuccino, but also reveals the secrets of the fascinating Latte Art technique.