Go to content
Dodicigrancru
For those loving gourmet products, Dodicigrancru is available also as ground coffee in a 250gr tin.
Origins
Jamaica Blue Mountain, Santo Domingo, Mexico, Guatemala, Salvador, Honduras, Nicaragua, Costa Rica, Colombia, Brazil, Ethiopia, India
Type of Roast
Medium
Type
Gourmet
Available Sizes
250g for moka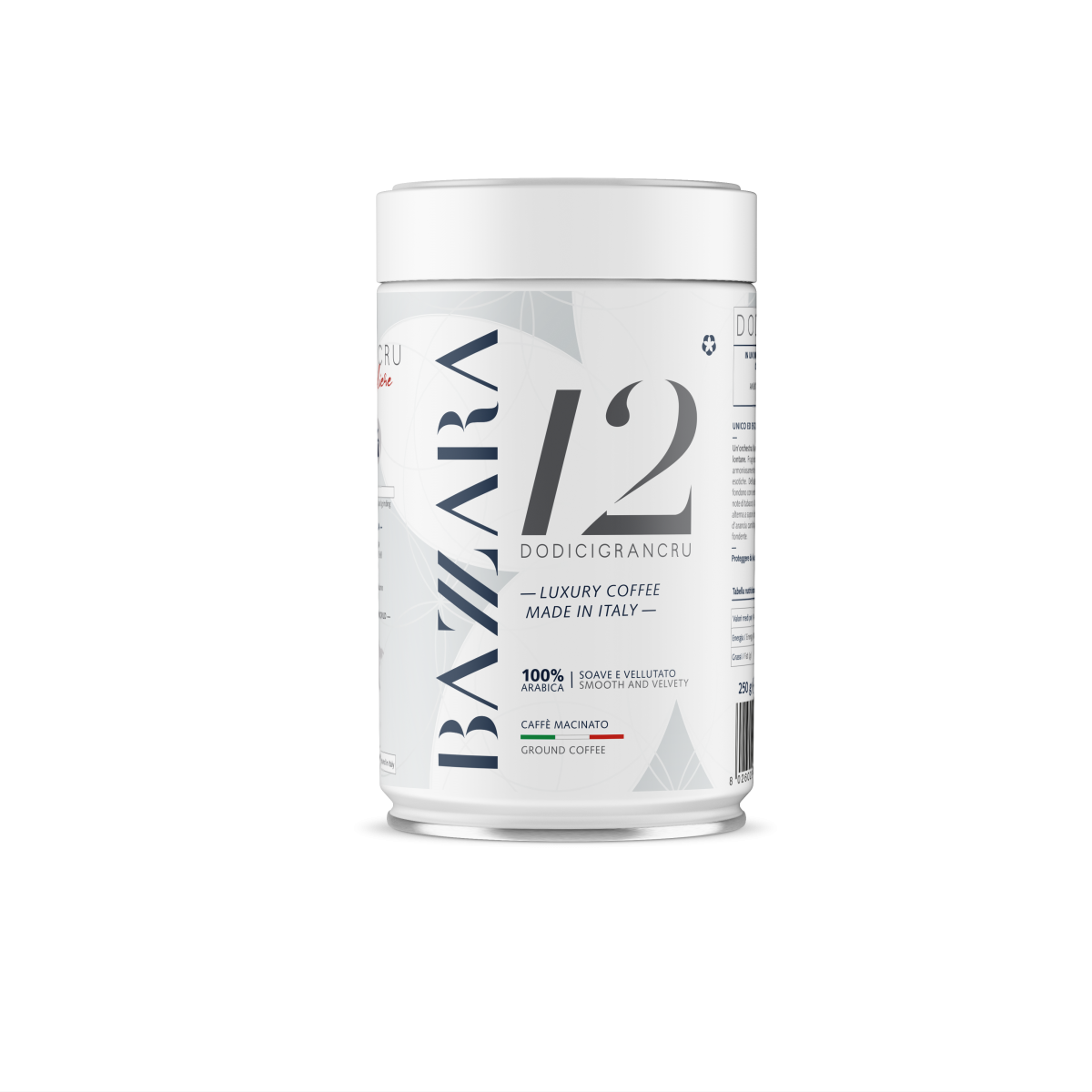 Aromatic Notes
The latter is a blend ground with a particle size making it suitable both for moka, drip and french-press extractions. The lovers of refined blends can now bask in a coffee that is smooth and velvety if extracted with the moka and full-bodied if percolated with the french-press system.